Book services from your chatbot
Discover the best way to book services online! Customise a dynamic chatbot with animated buttons, add videos, photographs and features that add value to the user experience.!!.! rápida, en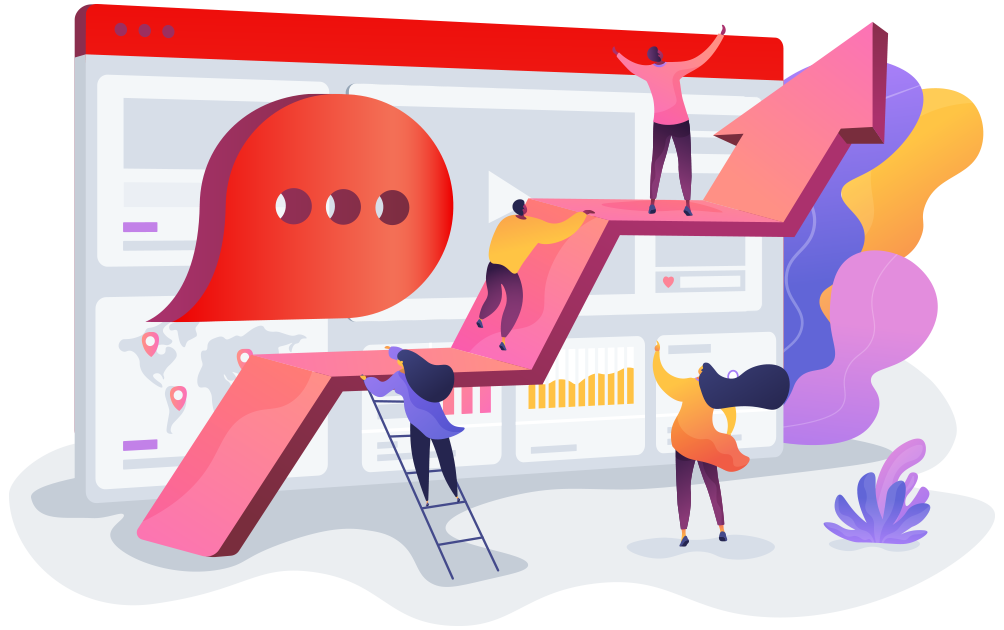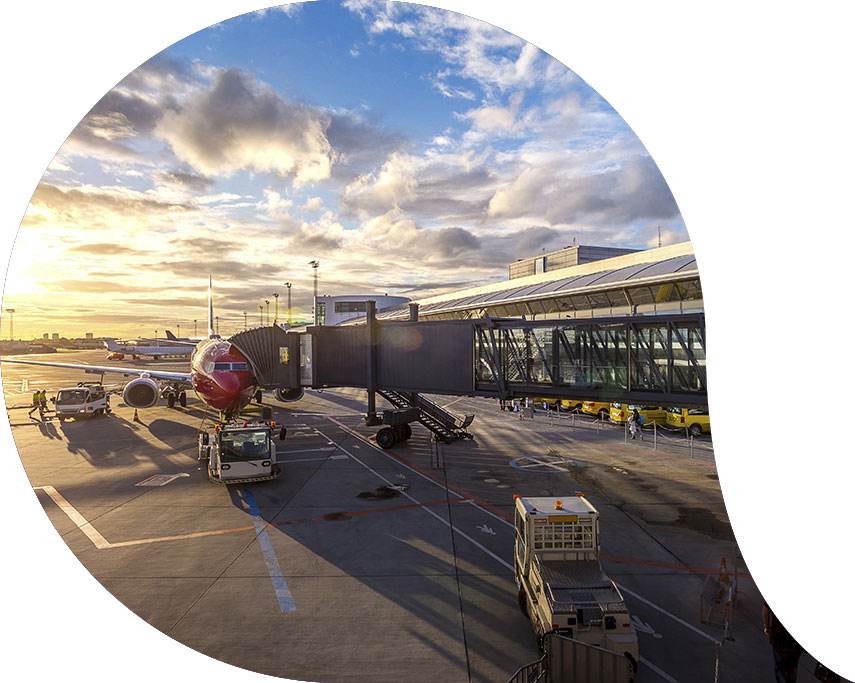 Give your customers the best conversational experience while they process their bookings
Achieve the best customer evaluations, guiding them in their queries, bookings and transactions

Bookings
Sin complicaciones, reserva cFree of complications, with bookings made directly by mobile phone. Use the multi-language option to reach all your customers.

In real time
Connect the chatbot to your calendar or reservations software with information that is updated in real time and an integrated TPV for payments.

Save time and staff
Make the most of your team by assisting them with your own chatbot for customers. Escalate requests to an agent only when necessary.

Integrations
Have presence on the most important channels: iOS and Android Apps, Websites, social networks and Whatsapp. Segment by CRM or integrate payment gateways, reservations platforms….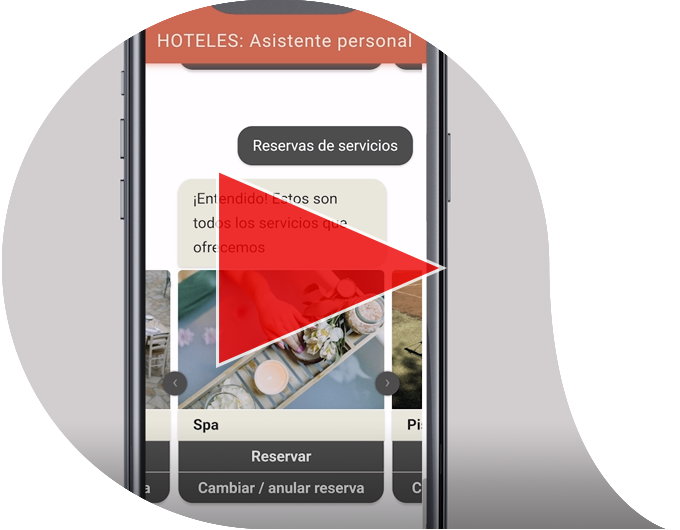 Reserva online
With our chatbot solutions
Discover the advantages of our solutions for service bookings that you can offer with your own chatbot. Analyse your customers' needs and optimise the process of booking travel, hotels, restaurants, transport… Only you can set the limit!

Discover our wide range of solutions for service bookings. Make the user experience more comfortable.

Make sure to watch the explanation video.